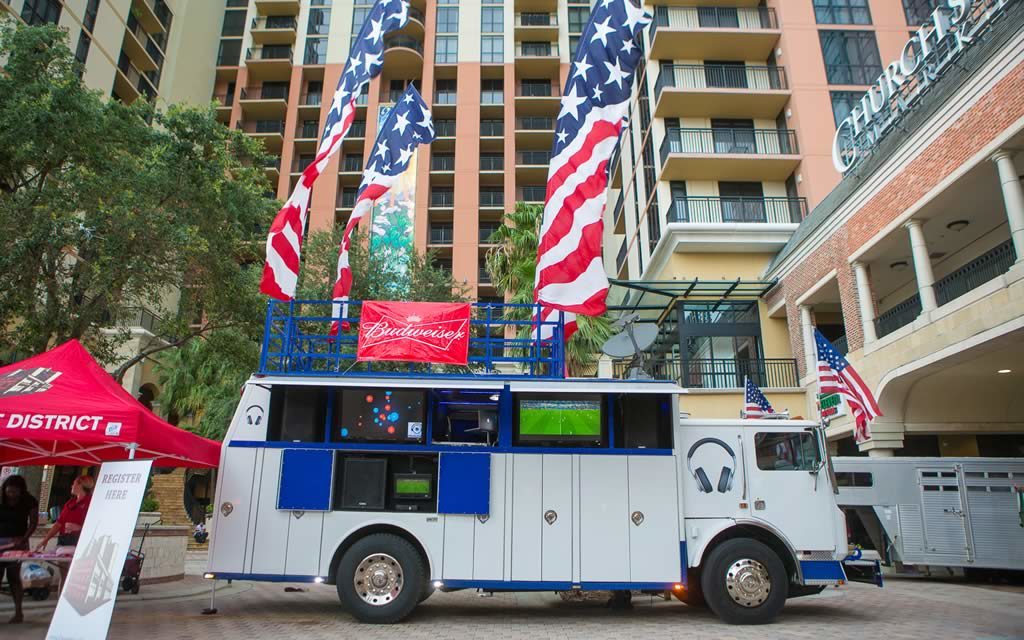 XTREME PARTY TRUCK
The Ultimate Party Truck for Tailgating and Special Events.
3 Words Your Attendees Will Post on Social Media:
XTREME. PARTY. TRUCK.
What is the biggest, most show-stopping mobile DJ entertainment vehicle on the market? Allow us to introduce you to the Mix on Wheels Xtreme Party Truck (XPT).
What is it?
The XPT is a unique DJ entertainment vehicle that is great for adding fun and excitement to your next event or promotion. Pushing the WOW factor to the limits, the XPT is a totally tricked-out, heavy rescue vehicle that is a complete mobile party on wheels.
Amplify Your Brand
This one-of-a-kind, attention-grabbing DJ entertainment vehicle gives you that unique custom branding option you're looking for in today's highly competitive experiential marketing arena. The XPT can even travel in full event mode for parades and it is designed with easy custom branding opportunities in mind.
Next Level Entertainment
Serving up parties for 10 to 1,000, the XPT features controlled hydraulic doors that can be opened with just a touch of a button to reveal incredible party accessories including: a live DJ pumping music, party lights and karaoke, huge flat screen TVs with in-motion satellite, Xbox 360s, a kegerator, a wine chiller, a smoker, an ice machine and much, much more! The roof is a reinforced railed sky deck/stage that can accommodate live performers or guests for added attention.
We have so much to tell you about the XPT, and we know that you have questions about what it can bring to your next event. Send us an email or give us a call – we would love to help you move your next promotion or party to the Xtreme level!
Learn more about the Xtreme Party Truck