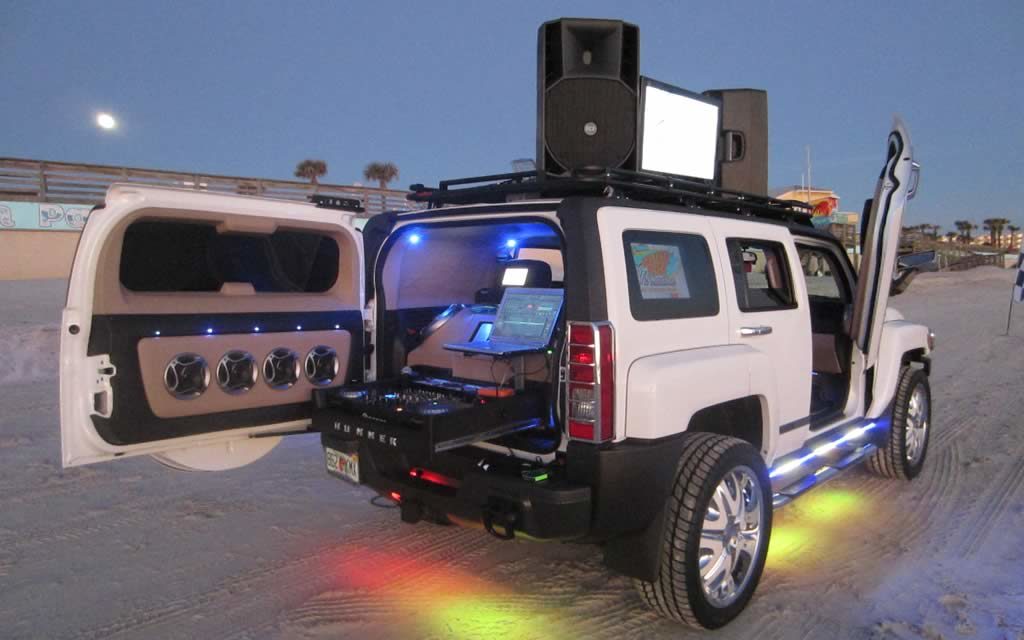 BEACHSIDE EVENTS
Life's a Beach with Mix on Wheels!
Beachside Events with Mix on Wheels!
Here at Mix on Wheels, we create a WOW factor for all types of events, from adding excitement and fun motivation to corporate events and conferences, to infusing even more energy into huge sporting events. If you're looking to seriously blow your attendees away, then we are the perfect solution for any event that you plan!
We know you are always looking for new, fun ways to impress your attendees, so why not heat things up with an event on the beach? Yes, we can set up our mobile DJ entertainment vehicles right on the sand and get the party started and going all day or night long!
Hosting your party anytime and anywhere is easy because all of our vehicles are totally self-contained. They have built-in lighting, built-in sound, can travel anywhere, and they're self-powered too! We provide our own silent generator so that the only sound your attendees hear is the awesome music blasting from our top-of-the-line speakers. No lighting tech, video tech or audio tech is needed to support our vehicles – we make it easy for you to relax and focus on more impotant aspects of your event.
So, if you're interested in making your events stand out from the rest, shoot us an email or give us a call! We'd love to talk more with you about how to take your event to the Xtreme – or to the closest beach!