THE FIRST ECO-FRIENDLY MOBILE DJ EXPERIENCE!
Meet the Cycle Mix Xtreme. Our latest eco-friendly mobile DJ Vehicle that's ready to rock and roll at your next event! The Cycle Mix Xtreme is completely self-powered and has a built-in sms photo booth for increased fun and interaction! Perfect for indoor events or outdoor areas that need fun music and photo booth on the go! With multiple branding opportunities you can fully customize the face of the bike's front cover or the LED screen to your brand or theme!
The Cycle Mix Xtreme is perfect for: outdoor events, sporting events, corporate events, theme parks, parades and indoor events.
FEATURES & SPECS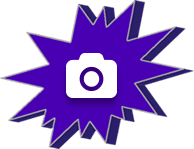 Built-in complimentary SMS photo booth!
Battery Operated – No Power Needed
LED Lights
Powerful Sound System
Wireless Microphone
Interactive DJ
LCD Screen for custom logo or karaoke playback
ECO Friendly
Indoor / Outdoor Events
Completely Mobile
Custom Wheel Inserts for Logo Branding
REQUEST A QUOTE
CORPORATE EVENTS | SOCIAL EVENTS | SPORTING EVENTS | BEACH EVENTS | TRADESHOWS | EXPERIENTIAL MARKETING |
PRODUCT LAUNCHES | PROMOTIONS | ROAD SHOWS | CONCERTS | FESTIVALS | FOOD TRUCK EVENTS |
NON-PROFIT EVENTS |  MARATHONS | THEME PARKS