Book our new CHROMED-OUT E2 Xtreme!
When hosting an event, what entertainment makes it the most memorable? We think it has to do with innovation – with flipping the script.
Doing what hasn't been done before.
Dismantling the status quo.
And that's exactly what we've done with our new chromed-out E2 Xtreme.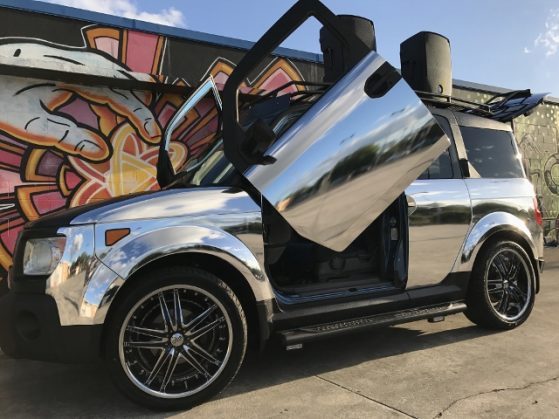 If you saw this vehicle on the road, you'd probably turn your head.
Now, showcasing this at an event?
That's where attention can work in your favor.
When was the last time you went to a networking event and the entertainment rivaled your weekend excursions?
Memory is linked to more than plain-old information.
Emotional experiences tied to information?
That's when you start reminiscing months down the line about the DJ pumping out tunes from the trunk of decked-out vehicle.
Forget about John, the booth designer of events nationwide.
What was that logo on the DJ vehicle's LED panels?
The elite branding expert, Sally Hogshead, famously said,
"Different is better than better."
That's what the E2X will do for your brand.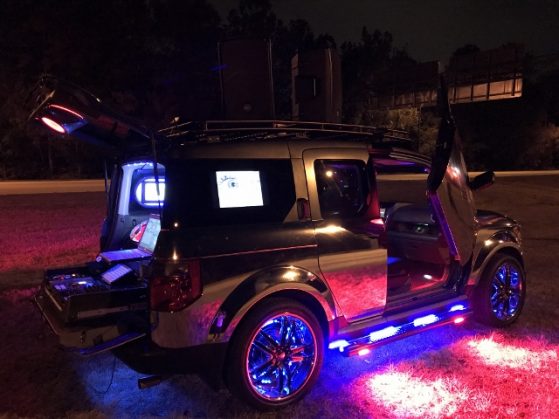 This chromed-out beast of a vehicle carries all of the entertainment gear Mix on Wheels is renowned for:
Pioneer DJ system. LED lighting. Wireless microphone. Custom media playback and fully customizable exterior for branding. Smoke dispensers and lasers for a fully immersive experience.
…all inside of a travel-ready, self-contained fleet of entertainment vehicles.
The chromed-out E2X is a welcome addition to our mobile DJ powerhouses.
And we are proud to present it at your events for a fresh dose of energy and engagement.
With our new pricing, the E2X is a viable option for all event entertainment nationwide.
Challenge yourself and get some eyeballs on your brand now.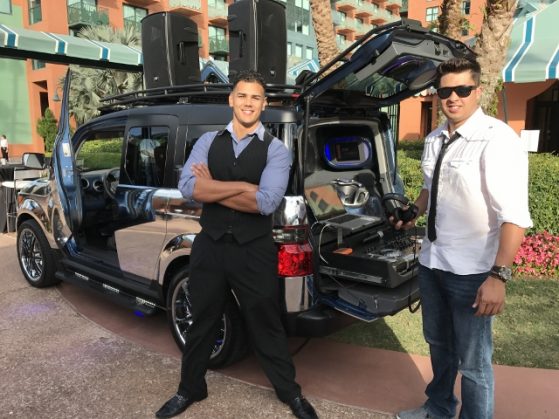 As always, we bring the party to you: from the boardroom to the beach.